---
Praying the Our Father with the Blessed Mother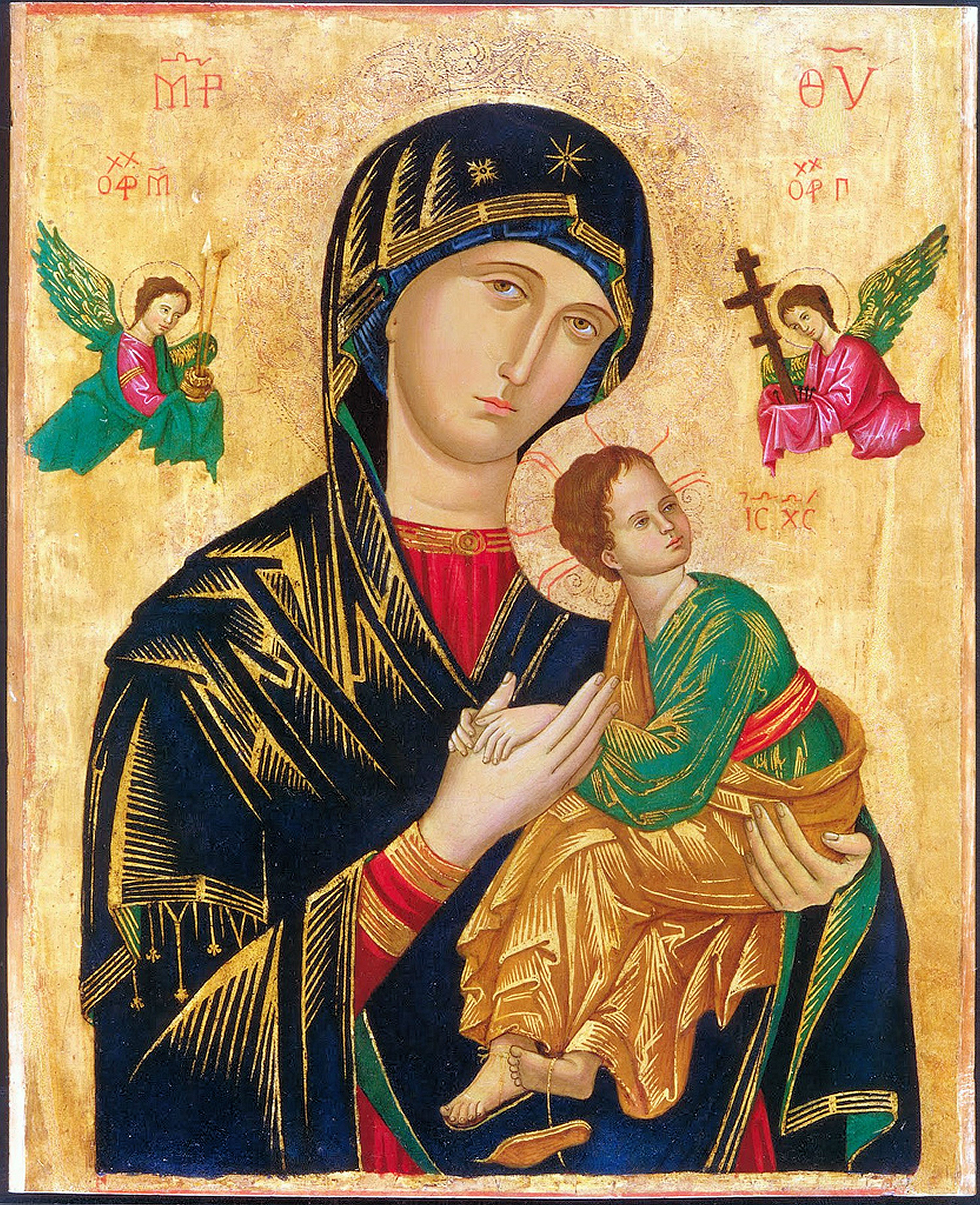 Praying the Our Father with the Blessed Mother
By Br. Dominic Bouck, O.P.
A version of this article appeared in the online journal, Dominicana.
When the disciples of Christ asked Him how to pray, he gave them a formulaic prayer that has been recited billions of times since His instruction. Let us now consider praying that prayer with the one who is God's highest creation, the Mother of the Eternal Son and the daughter of the eternal Father.
Our Father, who art in heaven
Mary calls on God as her Father. If you think Mary did not pray, you need to reconsider that theory and re-read John 17. If the Son who is God could pray, Mary who is not God can pray also. Like her Son who on the night before he died interceded for all mankind, Mary intercedes for mankind, seated as Queen of Heaven, the new Mother of all the Living.
Hallowed be Thy Name
Mary's great song of praise when greeted by her cousin Elizabeth, called the Magnificat, is fittingly inserted here as praise of the Holy Name: "the Almighty has done great things for me, and Holy is His name" (Lk 1:49). As a real man, Jesus learned how to pray in our human language, and he learned primarily from his mother and foster father. Mary's "holy is His name" becomes her Son's "Hallowed be Thy Name."
Thy kingdom come
Mary's Magnificat praises the justice and mercy of the Father who casts down the mighty, the proud, and the rich, and exalts the lowly. She herself is a recipient of this "topsy-turvy" kingdom, the handmaid who became queen. We too, despite our often humble state in life and our weakness, are made royalty through our participation in the Body of Christ—even infants from the moment of their baptism.
Read the complete Dominicana article here.
✠
Please consider making a donation the Rosary Shrine of Saint Jude, so we can continue our mission of preaching & spreading devotion to the Most Holy Rosary.