---
'Saint Jude, Stay With Me': A True Baseball Story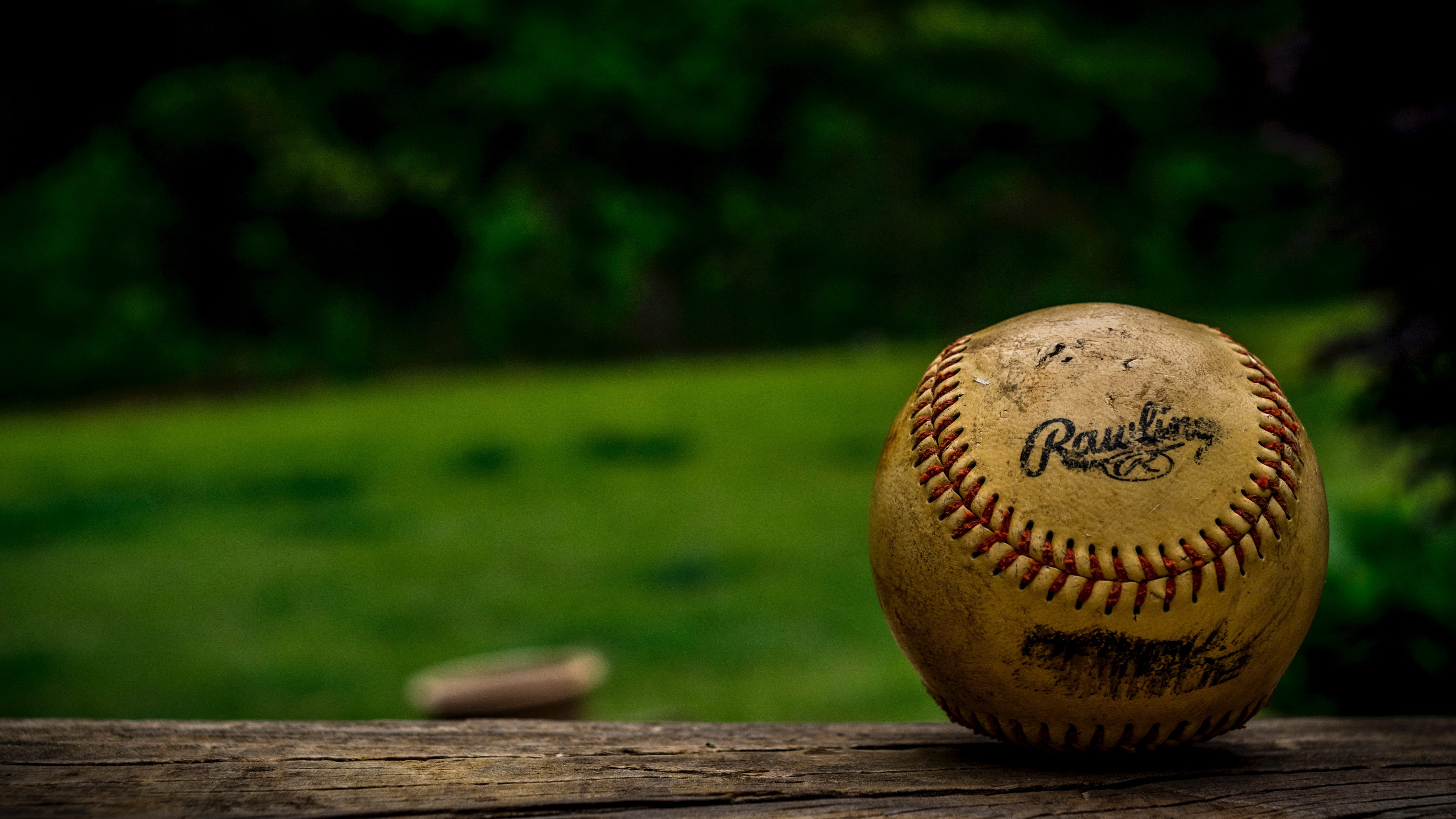 'Saint Jude, Stay With Me': A True Baseball Story
By Nicholas Frankovich
Originally published in the National Review, October 2017 – reprinted with permission.
Herb Score knew that he owed his life to the patron saint of hopeless causes. The pitcher and the apostle were loyal to each other.
"Saint Jude, stay with me."
Lying on the pitcher's mound under the lights at Cleveland Municipal Stadium, as 18,000 people in the stands looked on and hundreds of thousands more across Northeast Ohio and the New York metropolitan area listened on the radio, Herb Score wondered whether his right eye was still in its socket. That's where a line drive off the bat of Yankees shortstop Gil McDougald had hit him, knocking him down. The ball caromed to the left side of the infield, and third baseman Al Smith picked it up and threw to first, for the out, but forget the out — McDougald ran straight to the mound.
Rocky Colavito, Score's loyal friend since they were roommates in the minor leagues — "they were like brothers," says Nancy, Score's fiancée at the time — sprinted in from right field. He placed his glove under his teammate's motionless head, whose right eye and ear were pouring blood. Within seconds, players from both teams had rushed to the scene and gathered round. Score's "mouth was ajar," according to an account in the New York Journal. "One quick look through my field glasses was enough to make me wonder, was he alive or dead?" Indians catcher Russ Nixon said he had never seen a man "look so dead."
Hank Greenberg, the Indians' general manager, phoned Herb's mother, Anne, in Lake Worth, Fla. Anne eventually got hold of her daughter Helen, who had already heard the news on the radio in Tallahassee. "Is there anything I can do?" Helen asked. "Please," her mother said. "Go to that Catholic church down the street and pray for Gil McDougald," who, Anne assumed — she was right, it turned out — was also traumatized. He and Anne spoke by phone. She reassured him. In later years, he went out of his way to visit her in Lake Worth whenever he was in the area.
The first communication about the emergency, however, was from Score himself, to his patron saint in heaven:
"Saint Jude, stay with me."
Herbert Jude Score was born June 7, 1933, in Rosedale, N.Y., a neighborhood in southeast Queens, near the Nassau County border. He was three and a half and playing outdoors one day when Anne, doing laundry in the basement, looked out the window, found the coast clear, and gave her son the green light to cross the street. He ended up toddling behind a bakery truck. It backed up and ran over him across his pelvis, crushing his legs. "Doctors said he would never walk again," his son Dave tells me.
On the eve of scheduled surgery, Anne asked to postpone it. In effect, she gainsaid the expert opinion of Herb's doctors. They yielded to her parental prerogative. She was bold: She knew that she knew something they didn't.
She brought in a priest to pray over Herb and bless him with a relic of Saint Jude. X-rays taken shortly afterward showed that the bones in the boy's legs had begun to knit. Surgery was canceled. Herb was in traction for six weeks and then spent several more with nurses and physical therapists at home, learning to walk again.
That his parents gave him the middle name Jude suggests that they, or at least Anne — her husband, a New York City cop, Herb Sr., was out of the family picture early on — had a preexisting devotion to the mysterious saint. I say "mysterious" because, while many may know Saint Jude intimately, few could elaborate on who he is. Catholics, Eastern Orthodox, Anglicans, and other traditional Christians venerate him as one of the Twelve, an apostle named in the gospels at least three times, but scholars disagree whether that's the same man as "Jude of James" or "Jude, the brother of Jesus," both of whom are mentioned in the New Testament. Was Thaddeus or, as seen in some manuscripts, "Lebbaeus who was surnamed Thaddeus" also the apostle Jude, the canonized saint? Arguments that he was are plausible but not unassailable. As for the Epistle of Jude, the apostle Jude may be the author, but maybe not.
In the original Greek, Jude the apostle is Ioudas, or Judas, meaning that he shares his name with the apostle who betrayed Christ. The transliteration "Jude" was probably an attempt to spare the saint from confusion with the great malefactor Judas Iscariot.
For many churchgoing Catholics today, Saint Jude is familiar as the subject of homemade novena leaflets that they sometimes find in pews or literature racks in the vestibule: Say this prayer to Saint Jude daily for the prescribed period (typically, nine days) and you will receive the blessing or miracle that you request. He's the patron saint of hopeless causes. The reader is instructed to copy the leaflet nine times, or nine times nine, or some number, and then distribute the product in such manner that devotion to Saint Jude will be honored and promoted.
The novena leaflets are a kind of chain letter, straddling the line between pious literature and superstitious litter. Parish priests tend to frown on them; laypeople, to ignore them. Heartfelt grassroots advertisement for Saint Jude also takes the more seemly (or less annoying, anyway) form of classified ads — these days, mostly online, including Craigslist. They may consist of a prayer to Saint Jude, praise for his record of effective intercession on behalf of those who turn to him, and instructions for following up with public thanks and acknowledgment when your prayer has been answered. Better yet is the ad that is just a short, simple expression of gratitude to Saint Jude for having come through.
Anne Score couldn't have known this tradition in the 1930s. It didn't exist yet. Neither photocopiers nor the Internet were available. Moreover, devotion to Saint Jude was still uncommon, even somewhat eccentric. Apparently it had been thin for centuries. Some evidence suggests that it was serious here and there, now and then, in the Middle Ages and perhaps through the Renaissance but that in the modern period it went dormant. In the 19th century it was revived to some degree in Italy and Spain and spread to South America. It reached Chicago in 1929, when a couple of shrines to Saint Jude were founded there, one of them by a priest of the Claretian order who had been born in Barcelona and served in Mexico. That same year, priests of the Dominican order established a shrine to Saint Jude a few miles down the road, on Ashland Avenue.
When Anne and her husband had their newborn son baptized with the middle name Jude over on the East Coast, the saint was still obscure in mainstream Catholic culture in the United States. Devotion to him had only just begun to trend. Anne evidently had her antenna up, or her ear to the ground. The actor Danny Thomas had a famous devotion to Jude but didn't really discover him until 1940. By all accounts Anne was a resourceful woman, managing somehow to give her three fatherless children a rock-solid though modest middle-class upbringing, against the odds, beginning in the abyss of the Great Depression.
The boy Herb Score suffered more than his share of illness as well as of injury. He was stricken with rheumatic fever when he was 13 or "maybe a little earlier," according to his sister Helen. Again, the prognosis was glum: that he'd never be strong again. He was in bed a lot and missed a year of school. Eventually he got a dose of penicillin, which was new on the market. Voilà: A few months later, Herb's doctor told Anne that he saw the kid climbing over a fence to get to a baseball field.
You could see the pattern of resilience beginning to emerge. Herb wanted to be an outfielder for the CYO (Catholic Youth Organization) baseball team at Holy Name of Mary School in Valley Stream, Long Island, but the coach, Father Thomas Kelly, recognized the strength of his throwing arm and taught him how to pitch.
Around this time Herb slipped on a wet locker-room floor and broke an ankle. Asked which one, decades later, he said he couldn't remember "because later on I broke the other one." Then he came down with an acute case of appendicitis. "I've always prayed to Saint Jude," he said. "I guess in my case he's got his hands full."
Anne moved the family to Palm Beach County, Fla., in 1949, when Herb was in his mid teens. He thrived there. He pitched for the Lake Worth High School baseball team and was lights out. Anne kept in touch with Father Kelly back in New York, and she worked to keep Herb in touch with him. She had to have understood the importance of fostering his presence in Herb's life, especially given the absence of Herb Sr. The friendship between Father Kelly and Herb matured and lasted. (Our loss of the possibility for that kind of relationship is one of the costs of the clerical sex-abuse scandals of recent decades.) Flash-forward 60 years: There was Father Kelly visiting nearly every Sunday at the winter home of Herb's family in Fort Myers, Fla., to say Mass for them.
You can read in depth about Herb Score's eventful career elsewhere, but if you don't know who he is in baseball history, let me draw a picture for you in broad strokes. Men who knew what they were talking about called him at the time, when he was breaking in, the most talented left-handed pitcher perhaps ever. He made his first major-league appearance in 1955, at age 21, and struck out 245 batters that season, leading the league. Rookie of the Year. In 1956, 263 strikeouts; earned-run average, 2.53. He won 20 games. "Score was on a Hall of Fame glide path at the time of his injury," in the estimation of baseball historian and analyst Bill James. "He didn't have to get better to be a Hall of Famer. He just had to stay healthy for ten more years."
He didn't, but never from him a hint of "what if." Everyone who knew him talks about this quality of his: He refused to dwell on his injuries. He was always asked whether he wondered what might have been, and his answer was always, No. He led a charmed life. That's how he saw it. The Cleveland Indians gave him a shot in the big leagues, and then they gave him a good job when his playing career got cut short.
They hired him to be a radio announcer. For 34 years he was the voice of the Cleveland Indians. It was a crisp voice. The East Coast flat vowels were music to midwestern ears. He was understated. He never talked about himself on the air. Never did he relate the event of the moment on the field to anything analogous in his own career. Listeners could intuit his character and hope that, through their regular exposure to it, some of it would rub off on them. Sportswriter Joe Posnanski, a Cleveland native who grew up listening to Score, wrote on the occasion of his death in November 2008 that "at the end of the day you are really raised by your hometown baseball announcer."
Even off the air, Score didn't talk about himself much, and so people were slow to appreciate the depth of his faith. Family and friends invariably describe it as quiet but invincible. He was indebted to Saint Jude and that was that. "Loyalty was everything to him," Dave explains. "Faith for him was black or white" is how Helen characterizes it. He preached constantly but used words only when necessary, which in his view was not often.
So all those years earlier, exactly one month shy of his 24th birthday, as Score lay there wondering whether he was dying in the center of a baseball diamond on the shores of Lake Erie, he already had a history, as well as a middle name, that recommended him to the patron saint of desperate causes. The young man had grown spiritually precocious under the pressure of a series of physical adversities. Here was another. By now he had long understood Saint Jude to be a constant presence in his life. Not "Come to my aid," he said, but "Stay with me."
"My mom has told me this," Dave says. "My dad never really brought this up. When he was lying there on the mound after being hit by the line drive, he made a pact with Saint Jude: 'If I don't lose my sight, I'll name my first child after you.'"
Jude and Herb each honored his own end of the bargain. Score regained the sight in his right eye. His vision returned to 20/20. He and Nancy McNamara, whom he had known since high school, were engaged to be married after the season was over. Now that it was, at least for Herb, they moved their wedding up to July. Father Kelly flew down to say the Mass and perform the ceremony in Florida.
In time, Nancy Score gave birth to their first child. The date was October 28, the feast of Saint Jude. It was a girl. Father Kelly baptized her, as he would all their four children. They named her Judith.