---
Thank You, Saint Jude!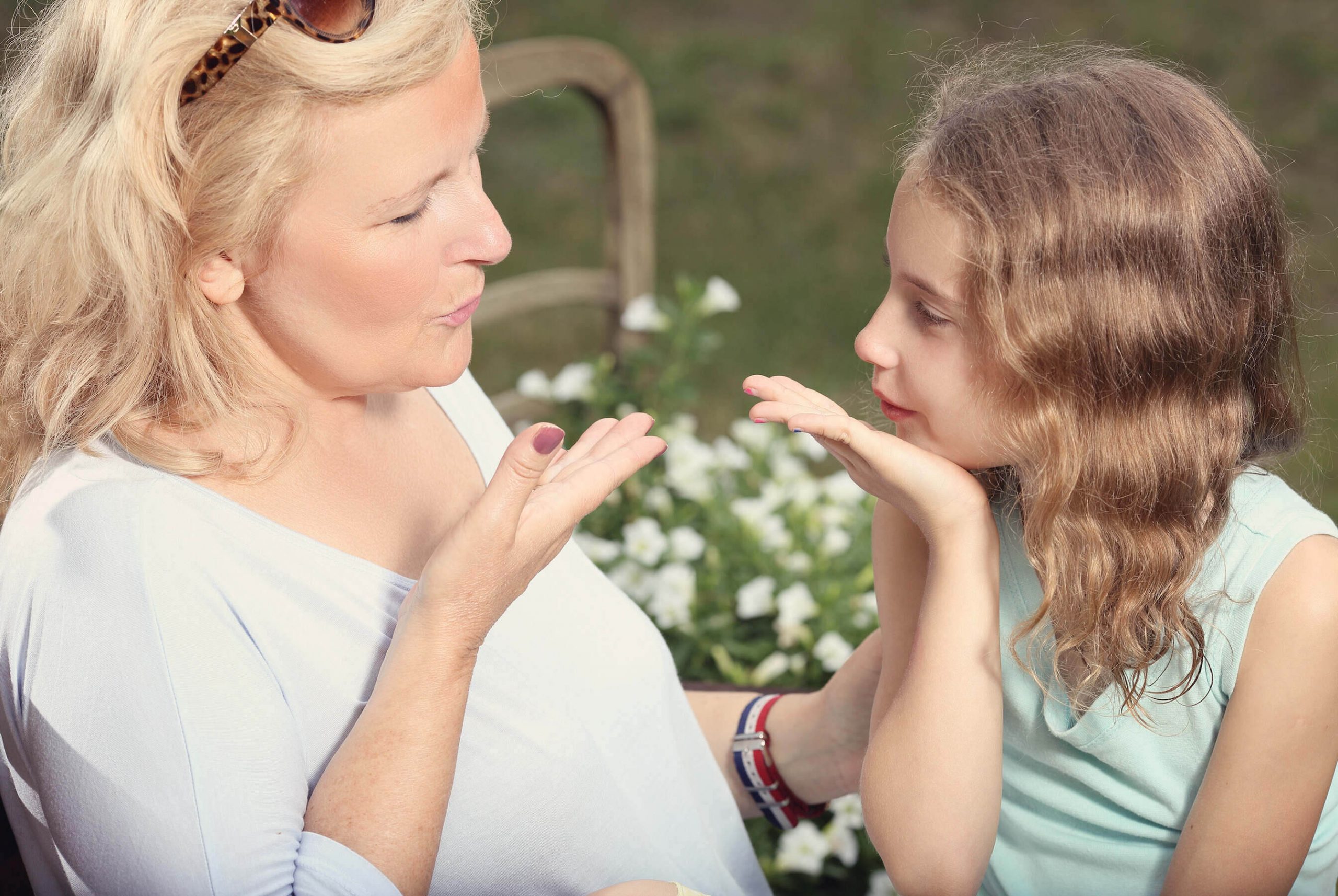 May 09, 2022
Thank You, Saint Jude!
Letters From Patrons of the Rosary Shrine of Saint Jude
For generations, Catholics have publicly thanked Saint Jude for favors received through his intercession. In what follows, patrons of the Rosary Shrine of Saint Jude carry on the tradition!
Believe In Miracles!
I recently experienced a serious medical condition. Had major surgery been required, the outcome would have been in question. I received a Novena card and Chaplet with prayers to Saint Jude asking for his intercession. I'm sure that praying to Saint Jude was one of the reasons the outcome–without surgery–was positive.
—Don
Exorbitant Bills
I had exorbitant medical bills from two life threatening illnesses over the past several years. These bills, and my inability to pay them, have ruined my credit. My husband and I needed to find an apartment, and had difficulty, both because of my credit and because I am disabled and cannot climb a lot of steps. I prayed to Saint Jude, and to the Immaculate Heart of Mary, and my prayers were answered! Thank you, Saint Jude, and my Blessed Mother Mary for interceding for me!
—Donna
Dear Saint Jude, my son is getting off of drugs thanks to you and Jesus and Mary. He may live on his own soon. Thank you!
—Ron
Saint Jude's Healing Hands
I visited the Shrine of Saint Jude in Saint Dominic's Church in October 2021. I prayed the Rosary and the Chaplet of Divine Mercy facing the main altar. Afterwards, I toured the inside of the church, and my final stop was the statue of Saint Jude Thaddeus. I prayed to him for relief from a migraine and touched both his hands, which were extended, after I said my prayer.
Some time later, I visited the website and saw that on the statue of Saint Jude his hands are not extended, but bent upwards holding his staff and an image of the Lord. I don't know if this was a miracle, but I felt relief from the migraine after touching Saint Jude's hands.
—Amie
Our son was diagnosed with acute myeloid leukemia at 12 years old. My brother introduced a friend of his to our family, who would visit our son and taught him to pray to Saint Jude for a cure. He is now 19 and there is no evidence of the disease!
-Linda
Heartsick
Coming from a large family, my only brother and I find ourselves, in our later years, the only ones left. We have lost so many loved ones, and many of them in recent memory. I lost my husband of thirty years two years ago. My brother and I are all the family each other has in the world.
Recently, my brother (age 69) was experiencing some physical difficulties. He had a cardiac stress test, and the results were ominous. He was scheduled for an invasive cardiac catheter test to see what was wrong with his heart.
I was heartsick with worry. My brother struggled with his weight all his life, and his dietary habits were poor. Plus, my late husband also had a weight and diet problem, and had died of heart failure; I was still grieving that loss.
I tried to prepare myself for the worst. Then I remembered the booklet of prayers to Saint Jude the Rosary Shrine of Saint Jude had sent me. I prayed them earnestly. As the date for his test approached, I began and completed the Novena to Saint Jude.
On the day the test results arrived, I was astonished. They showed that he had had a 'false positive' stress test for heart disease. But this was not the miracle; people make mistakes, even in the medical sciences. This was a happy mistake.
The miracle was when his cardiologist said to him, "Sir, I envy you! You have the strong, healthy heart of a 20-year-old! Not even a hint of heart disease!" What are the odds, given his weight, age, and lifestyle?
I joyously credit Saint Jude and his intercessory prayer to our Lord for my brother's life and I pray that others will take heart from my experience.
-Patty
A Tough Love Miracle
My brother was a heavy drinker. It started after he lost his wife at a young age, and he was left to juggle raising his 12-year-old son and working. Unfortunately, he turned to drinking, and it got out of hand. I prayed to Saint Jude to intercede for me to our Lord and help him turn away from this addiction.
God answered my prayer with a miracle, and my brother was stricken with pseudogout (a painful disease). His doctor told him never to touch alcohol again or he could die.
It's been two years since then, and my brother is back to his kind and gentle self. My nephew is now 25 years old and an accomplished auto mechanic. Both are living happily together and it's all because Saint Jude heard my plea.
—Beverly
God can Bring Good out of our Faults
I'm responsible for caring for my elderly mother, who has dementia. My sister, whose house we were staying at, always criticized me for being messy and for emptying the clean towels from the dryer onto the laundry room floor.
One day I had to leave mom for 20 minutes as I drove my nephew to a little league game. I put her in a comfortable chair, and told her to stay put until I returned. As I was driving back from the ballfield, I could see through the window from the road that the chair was empty. I prayed to Saint Jude that mom would be okay.
Inside the house, I looked down the hallway and saw mom's legs sticking out from a doorway. She had fallen, and I always knew that a serious fall would be the end for her. As I rushed over–again praying to Saint Jude–I saw that she had fallen into the laundry room onto the pile of towels I had left on the floor. She was completely fine and was even laughing!
God can bring good even out of our faults. The next time my sister criticized me for being messy, I reminded her that it saved mom's life.
-Brian
40 Days of Prayer
I had been looking for a job for more than a year that would allow me to work from home. My father had recently passed away, and I did not want to leave my aged mother by herself. My mother and I prayed for 40 days to Saint Jude by praying one Our Father on the first day, two Our Fathers on the second day, all the way to praying 40 Our Fathers on the fortieth day. On the last day, I was hired at a good job that would allow me to work remotely. I can now pay my mortgage, car, and other bills. I can also go to daily Mass and bring Holy Communion to my mother. Thank you, Saint Jude, for helping me pray to God for His mercy and blessings.
-Theresa
39 Years of Anguish
For 39 years I suffered from a binge eating disorder. I did everything on the planet to get well–including a five-month stint at a premier eating disorder clinic in Manhattan–and spent more money than I care to count seeking a cure. Finally, I prayed to Saint Jude, and my prayers were answered. I no longer binge eat, am reducing my weight gradually, and have found freedom from 39 years of anguish.
-Elizabeth-Anne
Accepted
Our grandson, a senior in high school, has been working incredibly hard to be admitted to West Point after graduation. He is an excellent student, but he did not apply to other schools for admission. His focus is solely on West Point. His whole family has been praying that if this was the right thing for him spiritually, mentally, emotionally and physically, he would be accepted. He was notified on Friday that he was!
-Jill
Call her "Jude"
Many years ago, my Mom married and had three boys. She longed for a girl. So, she prayed to Saint Jude that her next pregnancy would be a girl. She promised Saint Jude that she would name the little girl after him. So here I am, a girl named Judith; usually called "Jude" by my siblings and my husband. But Saint Jude wasn't done. My Mom had two more girls after me, followed by two more boys.
-Judith
I truly believed that I would never conceive a child. At 35 years old, I started praying to Saint Jude and I was amazed when I found out that summer that I was pregnant! I now have an amazing son and I thank Saint Jude for answering my prayers.
-Susan