---
Three Generations of Devotion to Saint Jude helps Olympic Marathoner Bring Home Bronze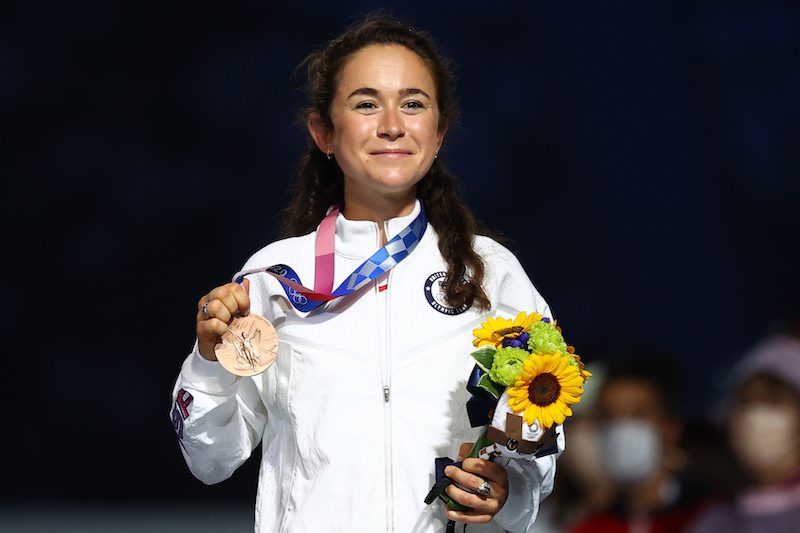 August 11, 2021
For Olympian Molly Seidel, faith in God and the patron saint of Hopeless Cases has always played a role in running.
Molly first ran track through her local parish, Saint Joan of Arc in Nashotah, Wisconsin.
"She'll make the Sign of the Cross and take about 15, 20 seconds […] that's her time with God and it's a great thing to see," her childhood coach, Brian Borkowski, told the Catholic Herald back in 2012.
Molly credits her grandmother with instilling the virtue of faith and introducing her to her patron saint. "My grandma was super religious," Molly told the Herald, saying that she taught her the value of "praying to Saint Jude […] if something's not going right."
Fast forward to 2021—a historic Olympics held without onlookers in the midst of a global pandemic. Molly, now a US Olympian, is running only the third marathon of her career.
"With about four miles to go of that race, when I was sitting right around that fourth, third place, and I didn't know whether or not I was going to medal, it was getting really, really tough," Molly told Today.
Fortunately another woman of faith, Molly's mother, texted her a prayer to Saint Jude just before the race. The prayer came from the grotto at Notre Dame where Molly was a distance runner and won first place in the 5K at the Iowa State Classic.
"I just started mouthing it to myself and was just hoping and praying that I'd be able to keep pushing through to the finish line and come away with a medal," Molly told Today.
The Patron Saint of Hope pulled through. With the help of Saint Jude, a devotion handed down by her mother and grandmother, Molly became the first American woman to win an Olympic medal for the marathon since 2004.